Office Adventures: JT's SteamTable Restuarant and Catering.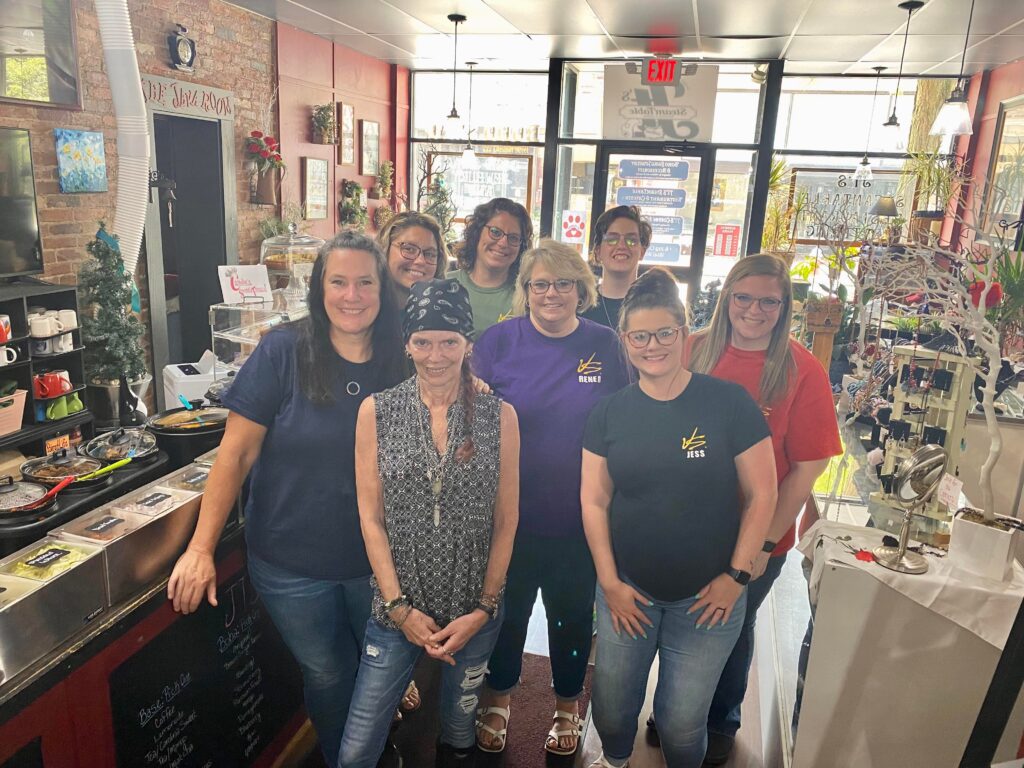 Ever get a craving for a mouthwatering sandwich or tasty tacos? Not hungry but looking for a place to enjoy a pleasant cup of coffee or tea? Want the opportunity to do some good in the community? We've got you covered with our recommendation of JT's SteamTable restaurant. Our staff visited JT's this week, and it was an experience we will not soon forget. JT's has some of the most delectable food we have eaten, and the atmosphere is the perfect place to meet up and chill with a friend over drinks!
JT's SteamTable is a local small business that Melissa Kebert opened in 2018. In addition to running her restaurant, Melissa is also involved in community outreaches, including the Greenhouse Shelter.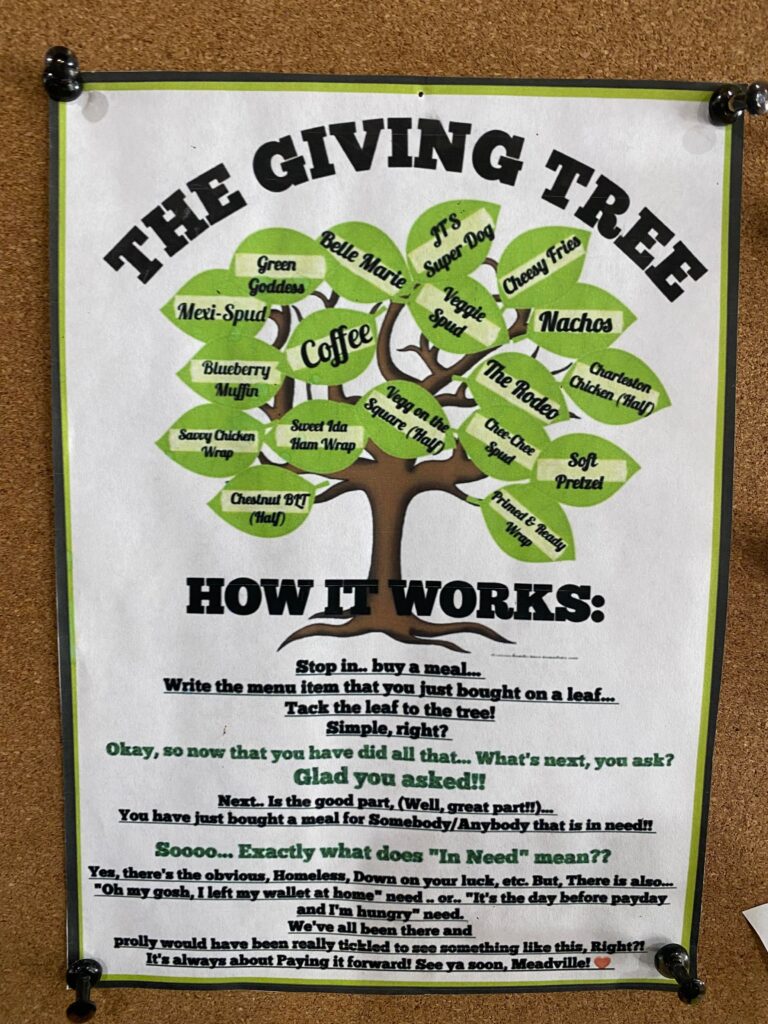 Melissa is a self-taught chef, and her skills have enabled her to boast homemade syrups for specialty drinks, savory sandwiches, nachos, salads, vegetarian options, and more. In addition to her creative menu, she also has a jewelry line with her friend Emerald called "Boho Swag", and pieces are available to purchase in the restaurant gift shop.
Melissa also provides catering for showers, business lunches, and other gatherings. The Java room of the cafe is perpetually decorated for Christmas, so no matter what season, you can enjoy the comfort and spirit of Christmas. Melissa has carefully created a wonderful space to relax and enjoy creature comforts.
We could go on about the food and vibe, but our favorite thing about JT's SteamTable is that Melissa created a program called The Giving Tree. The Giving Tree is a pay-it-forward program where you can purchase a meal for someone in need. Each meal costs $12.95 and is guaranteed to help someone in the community. This meal could go to the homeless, those down on their luck, local students, and more. Whatever the reason, someone will receive the help they would not find at any other business. When you purchase a meal for the Giving Tree, you are blessing someone in need.
We are so grateful to Melissa for sharing her story and vision. She truly is doing something great (and delicious) in our community!
Oh, did we mention that you can also get flights of Boba Tea? Because just one Boba drink is never enough!
To learn more about the giving tree or peek at their menu, visit JT's SteamTable website and like them on Facebook.
For more office updates, vision care, and eye health tips sign up here.