2019's Best Anti-Reflective Coatings For Your Eyeglass Lenses (Updated for 2021)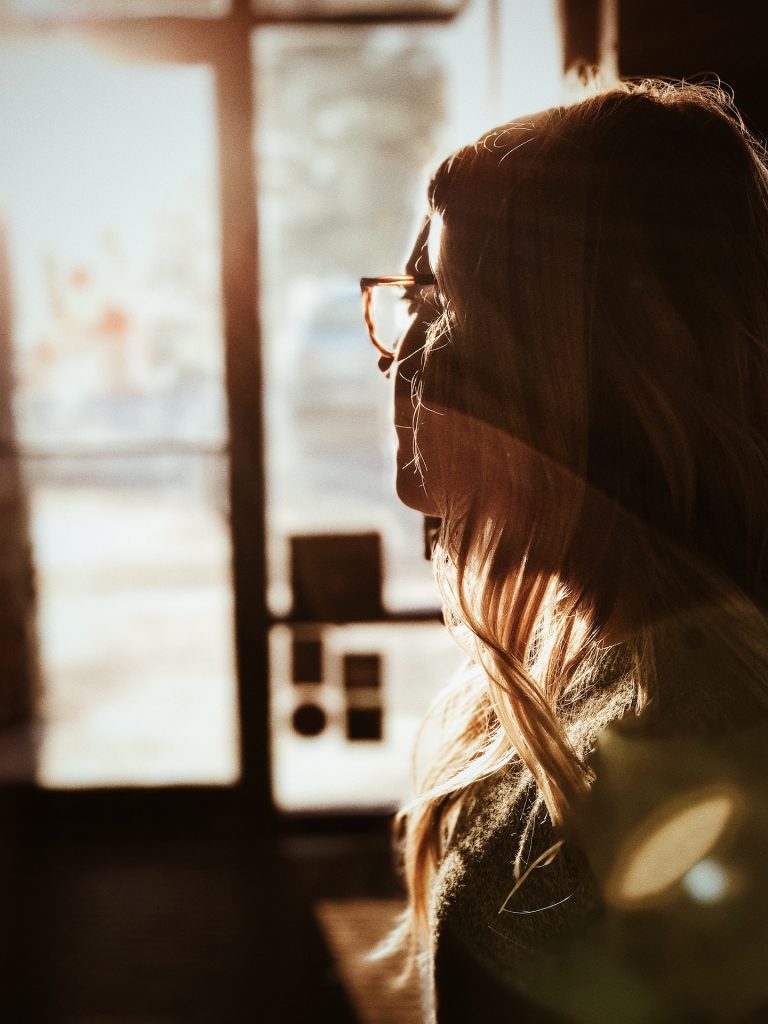 Anti-reflective coatings on eyeglass lenses may have had a rough start, but now, they've evolved so much that they are indispensable to any quality pair of specs.
Progress means more options, and with so many anti-reflective lenses on the market, how do you know which set is right for you?
2021's Best Anti-Reflective Coating For Your Eyeglass Lenses
Before you purchase your next pair of glasses, you'll want to consider which type of anti-reflective coating best suits you as an individual. We sell multiple kinds, so if you have a particular anti-reflective coating in mind, let us know.
But we believe these are the optical world's three best anti-reflective coatings for your eyeglass lenses available in 2021:
1. Crizal Rock
Just like its name suggests, Crizal Rock is DURABLE. Brand new and released this year (2021), Crizal Rock is the toughest non-glare on the market. The research and development team (R&D) at Essilor created Crizal Rock specifically for patients who find that the standard scratch coat isn't quite strong enough. To make sure the scratch coat on this non-glare worked, the R&D team designed special tests to imitate everyday wear and tear. They even came up with a "unique torture test" that simulates real-life situations where traditional anti-reflective coatings would scratch. After going through the test, the lenses looked brand new.
While all Crizal non-glare lenses have a scratch coat layer, Crizal Rock is unique in its design. Its special blend of oxides creates even more durable scratch protection than you'll find on any other Crizal coating.
Crizal Rock is for you if you need the ultimate scratch protection for your eyeglass lenses. We recommend Crizal Rock to those who work in dust-filled environments, have young children, or are active in sports. 
2. Crizal Prevencia
In 2014 Essilor launched a new anti-reflective coating called Crizal Prevencia. This AR is specifically designed to reduce eye strain due to the blue light we encounter because of phones, computers, tablets, etc. With our ever-increasing use of technology both at schools and in the workplace, Prevencia continues to benefit many people and remains one of the best anti-reflective coatings for your eyeglass lenses.
It's blue-light blocking technology helps reduce eye strain and fatigue, is resistant to dust and smudges, and is more scratch-resistant than most other anti-reflective coatings. The only "downside" to Prevencia may not even be a downside for you. The lenses do have a slight purple hue to them, which is more easily seen in some light than others. However, most people don't seem to mind it in exchange for the huge difference Prevencia makes in their vision and comfort.
Prevencia is the best anti-reflective coating for your eyeglasses if you spend more than 6 hours on the computer each day, or if you find yourself to be pretty light-sensitive. We often recommend Prevencia to students, office workers, or people who are involved in tech and IT work.
3.Crizal Sapphire 360
Crizal Sapphire 360 is Essilor's latest creation. It came out in Spring 2017 and is the newest and best anti-reflective coating on the market. Durable, nearly invisible on the lens, and known for its enhanced UV protection, Sapphire provides the clearest vision of all the anti-reflective coatings we can offer.
Sapphire is for you if you want the best of the best when it comes to Crizal anti-reflective products and eye protection from lenses. If you want the highest overall function we are able to offer in the eyewear market today, Sapphire is the best anti-reflective coating for your eyeglass lenses. 
Here at Vision Source Meadville, we believe a quality anti-reflective coating is crucial to any pair of glasses. We want to give you the clear vision, protection, and comfort you need.
Click the button below to request your personalized consultation with one of our trained opticians, and create a custom set of eyeglasses with the right anti-reflective lenses for you!