Meet Our Staff: Kayla David A.K.A Karla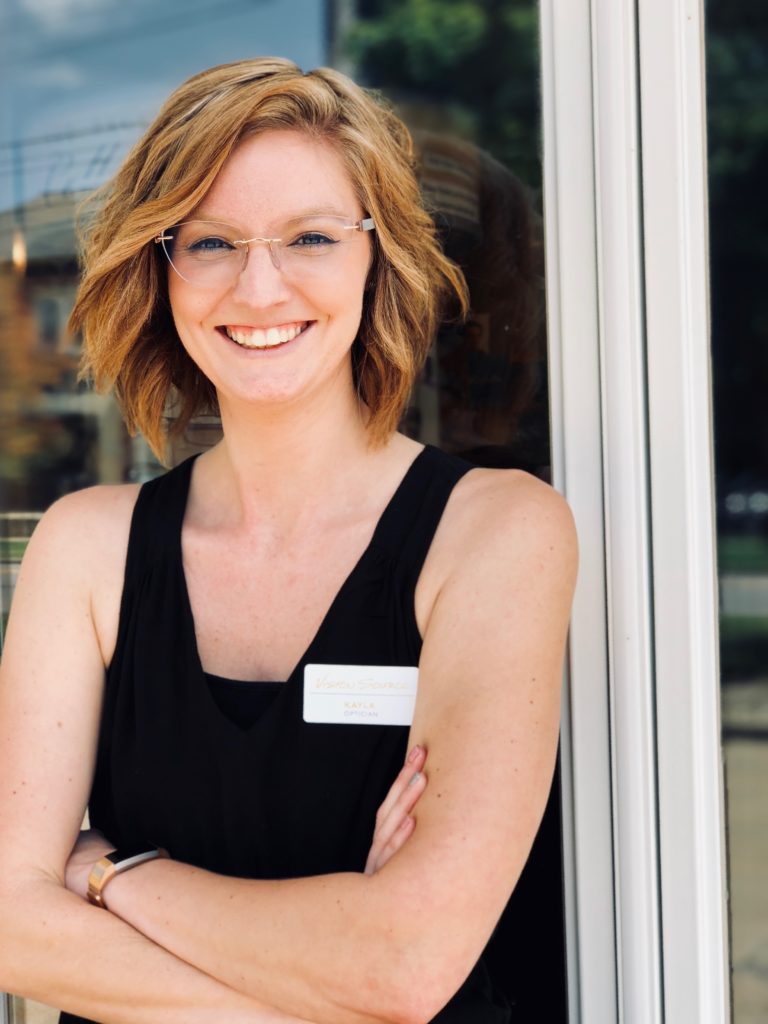 Name: Kayla David
Position: Optician
Where are you from originally? 
Buckhannon, WV
When did you start working at Vision Source Meadville? 
October 1, 2016
What are your interests outside of work?
Taking care of our chickens and cows, and being active outdoors.
What is your favorite task during the workday?
Checking job statuses – I like to keep track of where everything is in the process and having a handle on when orders will be finished.
Who is someone you aspire to be like and why?
My mom and Kim. Both of them inspire, encourage, and guide me down the right path.
Where would your ideal vacation be?
Aruba!
What's your favorite place to go/ thing to do in our community?
The movies are fun – especially the big loungey seats in the front. I also love eating at the Blue Canoe in Titusville.
What do you feel is your greatest strength that you bring to the workplace?
I am positive, and I enjoy working with people and making them happy.
Name one exciting thing about your life right now:
My sister is pregnant – I'm going to be an aunt for the first time in just a couple months!
What is the best thing about working at Vision Source Meadville LLC?
The people. Both the people that I work with – they're family now – and the people we serve.