Visions Of American History: If Ray Charles Could Blend Convictions and Style, So Can We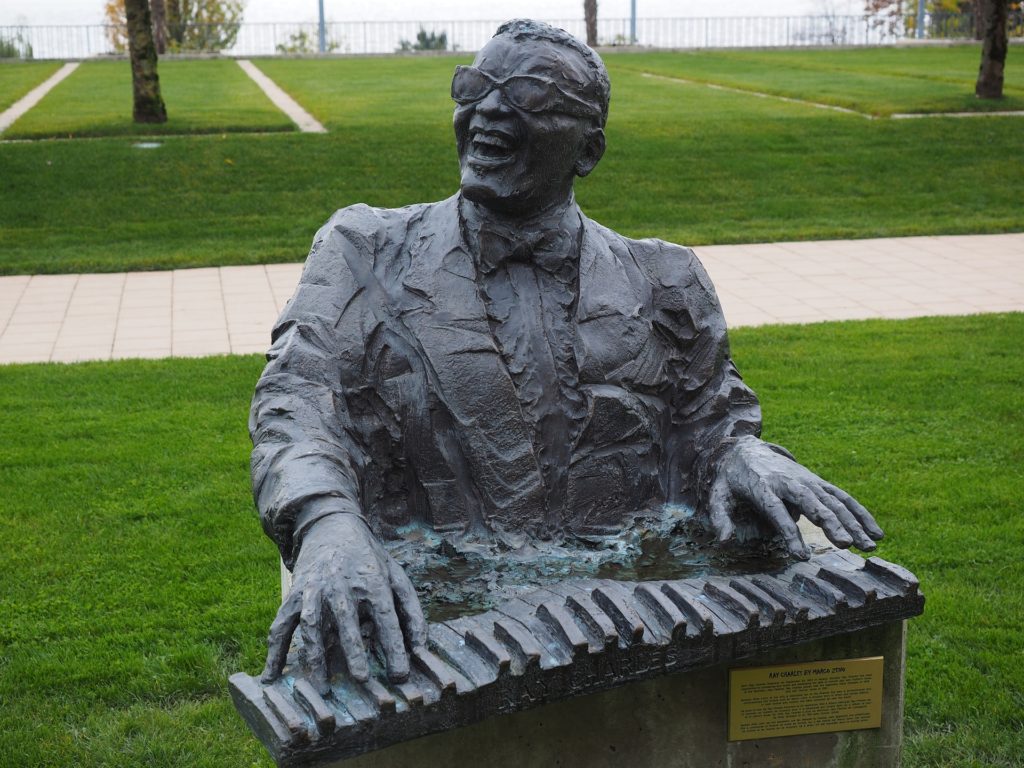 A Rolling Stone article said this about the iconic Ray Charles:
"Ray Charles virtually invented soul music by bringing together the fervor of gospel, the secular lyrics and narratives of blues and country, the big-band arrangements of jazz, and the rhythms and improvisational possibilities from all of them. His music was both sophisticated and spontaneous, and over the course of his 50-year career, Charles penned dozens of classic R&B and rock numbers."
Sure, we definitely love how Ray Charles left behind that classic Ray-Ban sunglasses look, but even more than that we admire the fact that Ray was one of the key artists who took the depth of gospel music and blended them with style and culture to create something new and exciting – soul music. 
And though Ray, like all of us, dealt with his fair share of personal struggles, his versions of "Amazing Grace", "America the Beautiful", "Oh Happy Day", "Why Me Lord", and others left us seeing old truths in a new, soulful way. His beautiful music is believed by some to have paved the way for other gospel based soul artists like Otis Redding and some of the Motown artists who have changed the music world and given us songs that are deeply imbedded in our American hearts.
Besides promoting sunglasses and giving us sweet music to listen to during the workday, Charles inspires us to blend timeless principles and convictions that are must bigger and older than us with current culture and style – hopefully to create something new, at least to us and to our area.
We are a practice with purpose; a portion of all our profits made between our three offices is set aside simply to help those in need, and we're attempting to do so by blending our convictions with style. When you give your business to us, we want your experience at Vision Source Meadville to allow you to contribute to the needs of this world as well as provide you with very best eye care through cutting edge proven methods and technology, the best eye wear products on the market, and exceptional service. Our opticians are constantly mixing new and modern frames in with our timeless classics, our doctors offer the newest contact lenses out there, and we are continually challenging ourselves to hit growth goals and serve our community better.
As a work in progress, we welcome your feedback! And we'll keep looking back to learn from those who've gone before us in order to keep our vision fresh in our minds. If Ray Charles can blend conviction and style, we think we can too.