Meet Our Staff: Jamie Gutberlet A.K.A. "Jamers"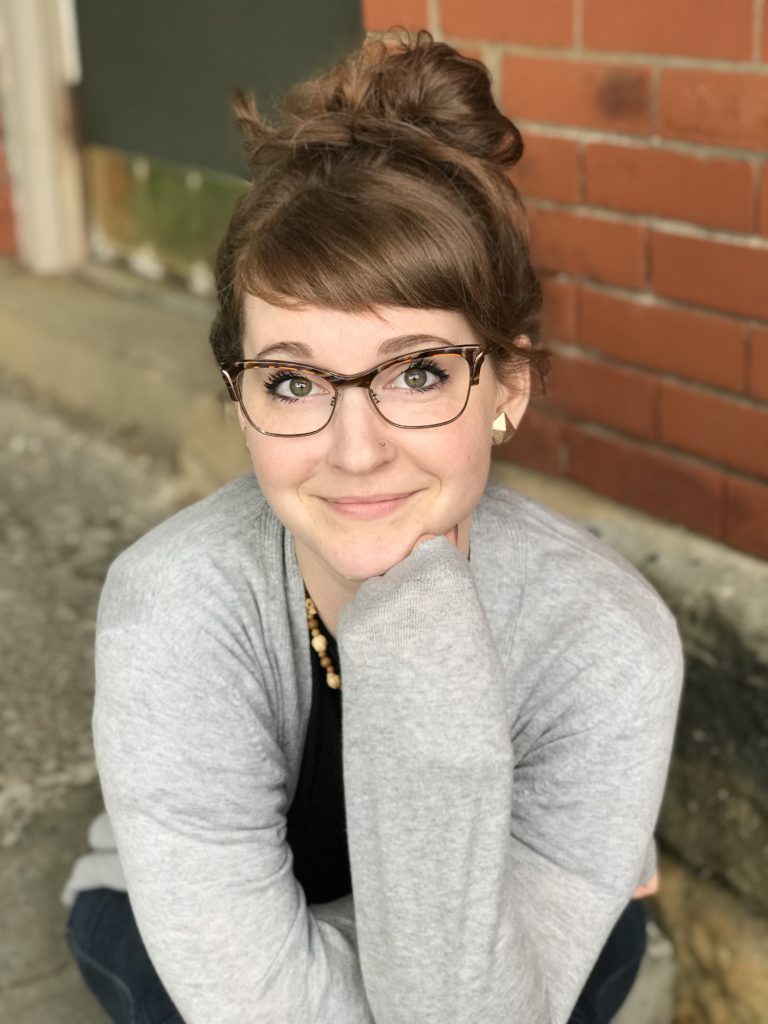 Position:
Optical Manager
Where are you from originally?
Spartansburg, PA
When did you start working at Vision Source Meadville?
August 2008 – in the old little house office. I worked in the basement, edging jobs and calling patients. I literally worked my way from the ground up. 🙂
What are your interests outside of work?
Music, reading, and my family
What is your favorite task during the workday?
I love being able to meet with sales reps and pick out new frames. It's so fun seeing new styles that we are going to bring into the office.
What do you feel is your greatest strength that you bring to the workplace? 
I like problem-solving – finding creative ways to help with patient and workplace needs.
Who is someone you aspire to be like and why?
I want to be the best version of myself. I love Bob Dylan's quote – "All I can be is me, whoever that is."
Where would your ideal vacation be?
Bohemian Paris, 1920s. But since that's not possible, probably in the mountains near a lake.
What's your favorite place to go/ thing to do in our community?
I like learning about local history, visiting local farm markets, and seeing some of the old ghost towns, like in the Titusville area.
Name one exciting thing about your life right now:
I am officially starting college courses in August and majoring in Communications!
What is the best thing about working at Vision Source Meadville? 
I would say that there's a lot to learn here. There's always something new and I like that. It's challenging, but can be very rewarding.