Best Daily Contact Lenses On The Market: Our Doctors' Picks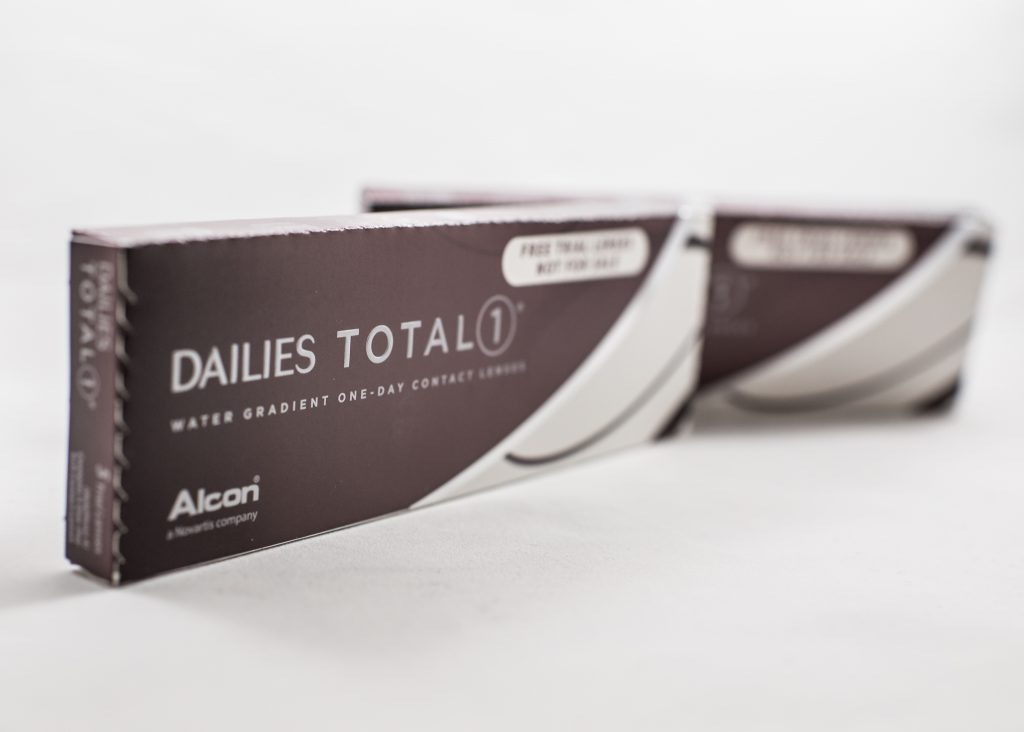 Daily disposable contact lenses are taking the lead in the soft contact lens world, and with good reason. But how can you know which are the best daily contact lenses when there are so many different brands on the market?
Our Docs Agree – These Lenses are The Best Daily Contact Lenses Out There Today
Here at Vision Source Meadville, we want to provide our patients with the very best products for their vision and comfort. We asked our two doctors, Dr. Adsit and Dr. Mitchell, what their current top picks are for the best daily contact lenses out there. Here's what they said:
1. Cooper Vision Fresh Day
Cooper Vision Fresh Day lenses are our highest selling daily contact lenses right now; Dr. Adsit and Dr. Mitchell both say they fit their patients into these lenses most frequently and with great results.
They've had really good success with them because they are very breathable and comfortable. The Fresh Day line is one of the best daily contact lenses brands available, has a great company rebate, and is made with the newest technology in the industry. 
2. Ciba Dailies Aquacomfort Plus
Dr. Adsit's second top seller is the Ciba Dailies Aquacomfort Plus lenses.
Though they are several years old now, Aquacomfort lenses are good, standard daily contact lenses. We've seen patients have a lot of success with this line, and our customers appreciate the generous rebate the company provides on yearly supplies!
3. Proclear One Day
Dr. Mitchell's second pick is the Proclear One Day daily contact. His patients have appreciated the Proclear One Day line because they are a reliable, affordable lens that accommodates people who struggle with dry eyes more than some other types.
Since Dr. Mitchell has begun specializing in dry eye syndrome, especially when it comes to fitting contacts, he recommends people who struggle with it try this lens before moving toward more expensive options.  
4. Dailies Total 1
Both Dr. Adsit and Dr. Mitchell agree one hundred percent that Dailies Total 1 lenses are by far proving to be the most comfortable and best daily contact lenses for our patients. The only reason we don't prescribe them more often is because of their high price range.
However, if you struggle significantly with dry eyes or allergies, these dreamily comfortable lenses might just be worth the investment for you. 
The Best Daily Contact Lenses: Ever-evolving and Tailored to You
When you're trying to figure out which are the best daily contact lenses for you, remember that contact lens companies are always coming out with something new and improved. Just because you couldn't wear contacts five years ago, doesn't mean there are no new options now!
We know that one size does not fit all, and with so many options nowadays, we're committed to finding you YOUR best daily contact lenses.
The companies know that not everything works for everyone, and because of this, they allow us a certain amount of trial lenses to give to our patients. They're free for us and for you to try so that you can determine what you like before you place an order.
Click here to make an appointment, and ask Dr. Adsit or Dr. Mitchell for a free trial of the latest and greatest lenses out there.