Office Adventures: The Salty Spa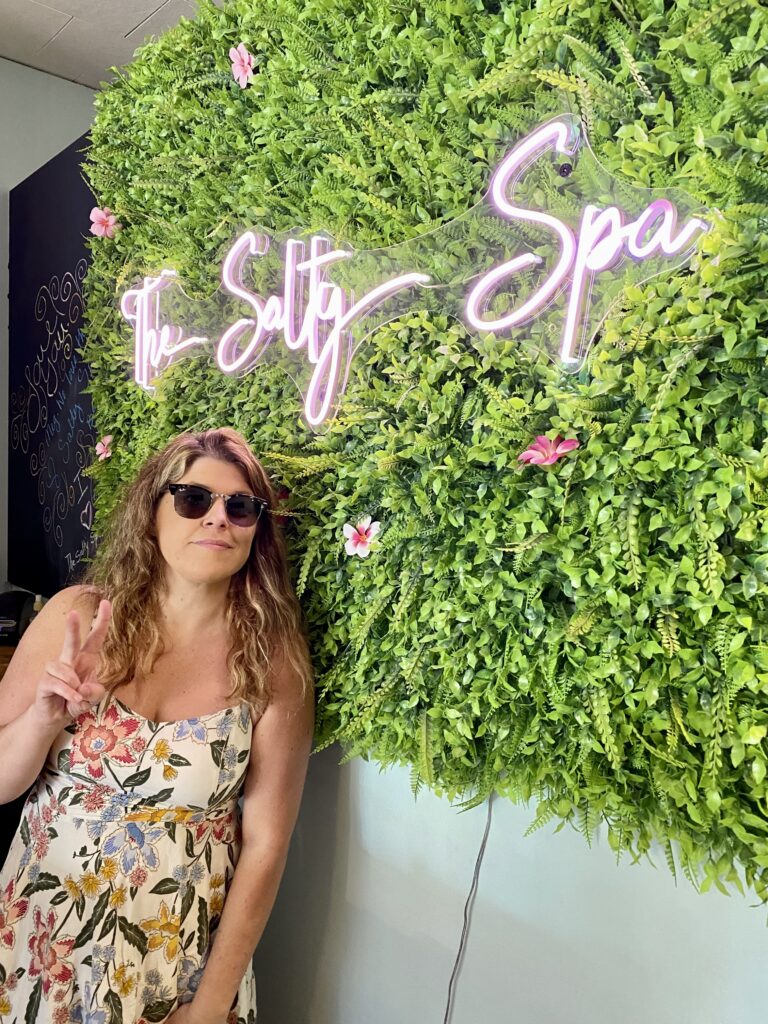 Ready for another incredible local business to check out?
The Salty Spa in Meadville.
Megan Dodd opened her first Salty Spa location in Meadville in the Fall of 2021 after retiring from her corporate job of fifteen years. She has dabbled in entrepreneurship since the age of eighteen by making candles and soap and selling them at local markets and craft shows. Today,
Megan operates two locations and offers an original line of body care soaps and lotions available online and in local stores in Centerville and Grove City, Pennsylvania.
The Salty Spa in Meadville houses the largest Halotherapy salt room in the area and offers other restorative treatments like a red light therapy bed and LED light therapy masks.
Salt therapy (Halotherapy) is a great way to relax and help your lungs. Have you ever noticed how much better you feel when visiting the ocean? Halotherapy allows salt particles to move throughout the air. It's like breathing ocean air, without the ocean. Breathing in salty air allows the anti-bacterial properties of the salt to enter your lungs and can relieve stress and inflammation. Salt therapy is great for those looking to improve certain lung and skin conditions, those with anxiety, or those looking for a mini-vacation from their busy work schedules.
The Salty Spa also provides a clothing boutique, jewelry, CBD products, and Megan's original line of skin-care products.
We had an excellent visit, and we're sure you will too! Book a session for relaxation and healing, then take home some handmade body care products to enjoy until your next visit!
Like them on Facebook and follow them on Instagram for more info.