Meet Our Staff: Dr. Scott Kennedy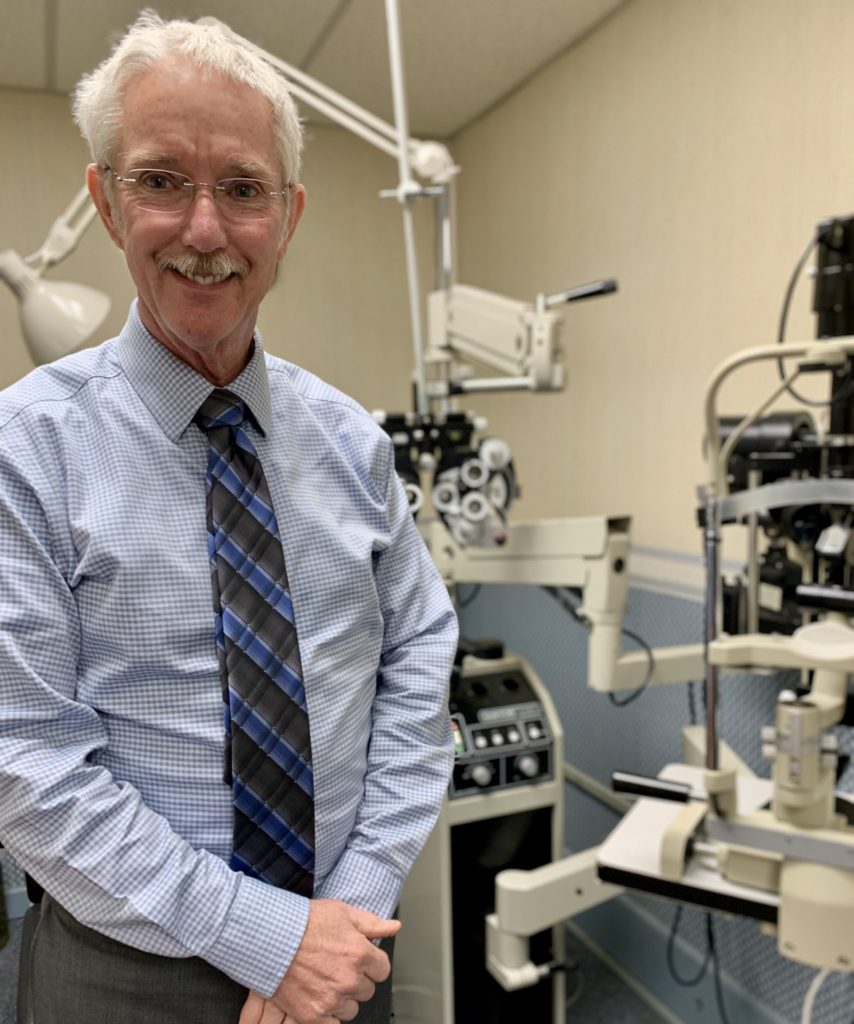 Name: Dr. Scott Kennedy
Position: Optometrist
Where are you from originally? 
Oil City, PA
When did you start working at Vision Source Meadville?
January 2018 – but before that, I owned my own optometry practice for years.
What are your interests outside of work?
Spending time with my family, church activities, golf, and running
What is your favorite task during the workday?
I really enjoy interacting with people – both staff and patients.
Who is someone you aspire to be like and why?
I would aspire to be like John Maxwell; he's well-grounded in his Christian faith and his entire ministry is to train up " effective Christian leaders to fulfill the Great Commission in every nation."
Where would your ideal vacation be?
I would just want to be somewhere where my entire family is with me. Second to that would be getting to go to an island with my wife.
What's your favorite place to go/ thing to do in our community?
Probably something related to my church; I am an ordained pastor and also an elder at Grace Fellowship Church in Titusville.
What do you feel is your greatest strength that you bring to the workplace?
My experience in business as well as optometry.  I will be beginning my 40th year of practice in 2020.
Name one exciting thing about your life right now:
The biggest excitement in my life now is slowing down in the optometric side of things and spending more time in missions, whether teaching pastors or doing eye clinics overseas. Actually, whatever God has planned for me I'm excited about.
What is the best thing about working at Vision Source Meadville LLC?
The best thing (and there are many) about working at Vision Source Meadville is the unabashed Christian environment demonstrated there.