Meet Our Staff: Dr. Dustin Mitchell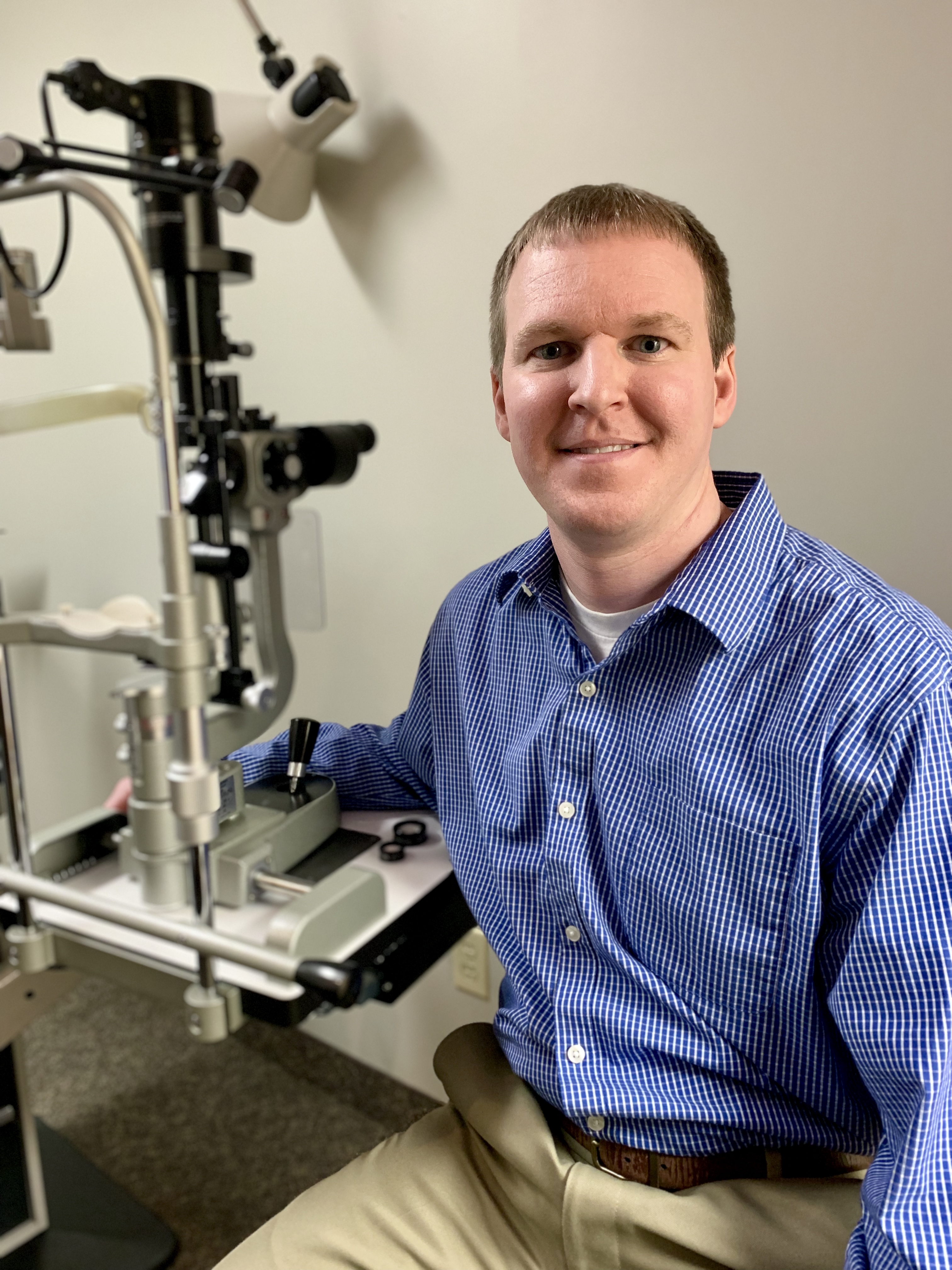 Name: Dr. Dustin J. Mitchell
Position: Optometrist
Where are you from originally? 
Clarion, PA
When did you start working at Vision Source Meadville?
September 2012
What are your interests outside of work?
Running, hunting, and spending time with my family.
What is your favorite task during the workday?
Fitting specialty contact lenses.
Who is someone you aspire to be like and why?
I don't have a particular person I aspire to be like, really I just aspire to grow as a better person each and every day through life's experiences.
Where would your ideal vacation be?
Hawaii!
What's your favorite place to go/ thing to do in our community?
I really enjoy running on Ernst trail, and one of my favorite places to go is Cannon's Chophouse.
What do you feel is your greatest strength that you bring to the workplace?
I think my greatest strength is bringing a positive never-give-up attitude.
Name one exciting thing about your life right now:
I don't know that I have anything super exciting going on at the moment, I guess I'll have to work on that!
What is the best thing about working at Vision Source Meadville LLC?
The best thing about working here is that I get to go into work every day and work with people who I consider part of my family. I also get to work in an environment that constantly challenges me to be a better doctor and person.