Meet Our Staff: Michelle Proper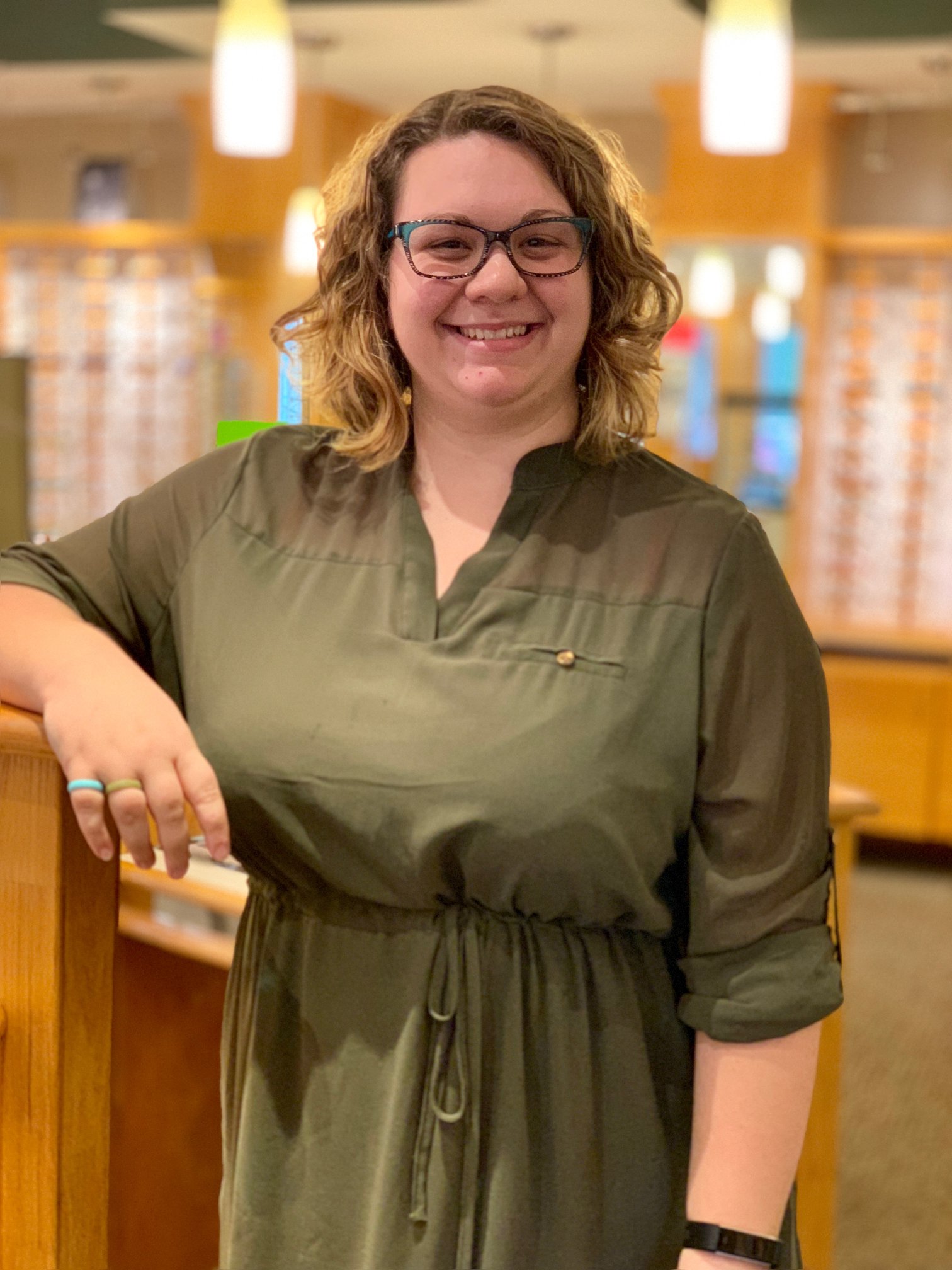 Name: Michelle Proper
Position: Receptionist
Where are you from originally? 
Guys Mills, PA
When did you start working at Vision Source Meadville? 
September 2018
What are your interests outside of work?
Reading, listening to music, watching movies (I'm a Marvel fanatic!)
What is your favorite task during the workday?
Interacting with patients, but I especially love seeing the little kids get their glasses
Who is someone you aspire to be like and why?
I wanna be a mixture of Scarlet from "Gone with the Wind", and Hermione from Harry Potter. Because in the end, you know, they both stick with their family and friends, and their fearless, and I think both of those characters have played a role in shaping young girls and giving them something to aspire to
Where would your ideal vacation be?
A train ride through Europe! I want to go all over the place there and see all the sights. I also really want to go to Harry Potter World to get my wand and drink actual butterbeer!
What's your favorite place to go/ thing to do in our community?
Here in Meadville, I'd probably go to the Movies, but also I like to people watch at the mall in Erie
What do you feel is your greatest strength that you bring to the workplace?
I'm a planner and super organized – I keep a good flow of things. I'd also say I'm a people person.
Name one exciting thing about your life right now:
My older sister is getting married on June 22nd, Congrats Meghan!! My younger sister, Mary will be starting her senior year of high school in the fall, which is scary and exciting at the same time.
What is the best thing about working at Vision Source Meadville LLC?
Just seeing all the people, and the atmosphere here with my coworkers – it's like a family, and we try to treat our patients in that same way.