A Practice With Purpose: What You've Accomplished With Us In 2018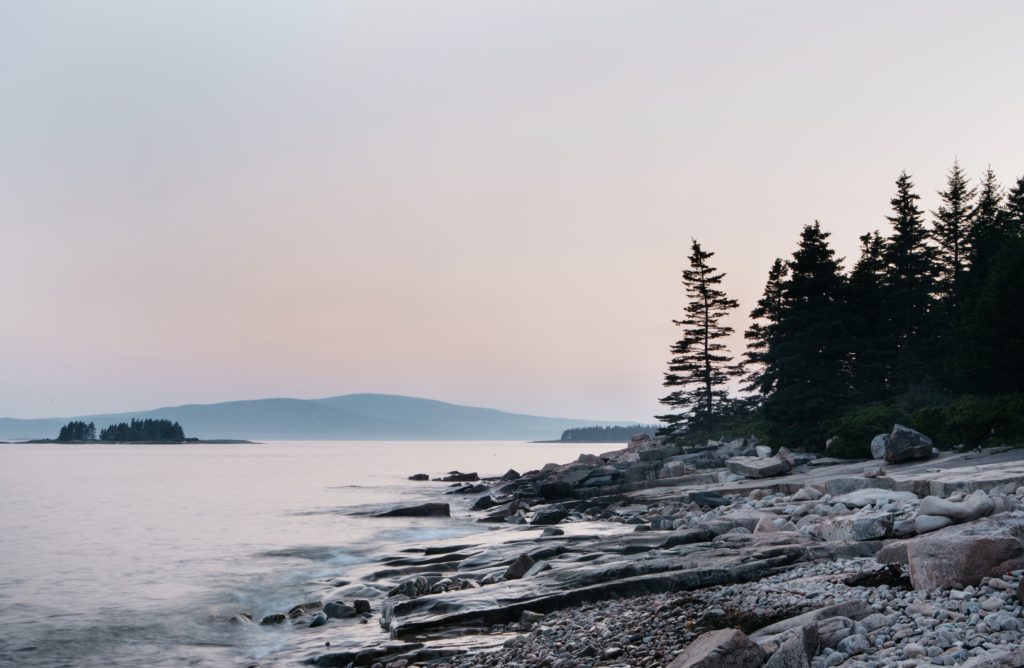 2018 has been a big year for all of us. For our practice, for our staff in their individual lives, and for our patients in theirs. There have been highs and lows. Tears and laughter. Births, deaths, graduations, marriages, changes, growth, joy, grief, and more.
As each of us walk our individual paths, we also walk together – with our lives continually interweaving and affecting one another. We want to thank you for walking with us – for partnering with purpose.
Regardless of what else has happened in your life this past year, know that if you have done business with us, you've been a part of something bigger than us all. And for that, we are so grateful. Here is a quick recap of all that we've been able to accomplish together in 2018:
At the beginning of the year, Dr. Adsit and Kim officially changed our mission statement here at Vision Source Meadville, something they'd been thinking of doing for several years. Because they're convinced that loving people matters more than anything else, they decided that they want a percentage of our profits to be given to people in need, both in the community and at large. Our new mission statement is simple and straightforward:
"Our mission is to shine the light and love of Jesus Christ by meeting the physical needs of those around us."
At the same time, Dr. Adsit and Kim merged practices with Dr. Scott Kennedy, and Vision Source Meadville, Vision Source Titusville, and Oil City Eye Associates became one team. The first part of the year was taken up with all that goes into expanding a practice. We had lots of team training, getting everyone up to speed with our computer program, and streamlining our three locations. During the second half of the year, Dr. Adsit and Kim began to see their dream of ministry through the practice start to come true. Here are some ways we were able to donate to and be involved with our community and the world:
1. WiNS project
We spent several weeks sending different employees to help pack backpacks for the WiNS project in Meadville. If you don't know much about this program – it is awesome. WiNS is Weekend Nutrition for Students. This program gives out backpacks filled with food on Fridays during the school year to provide nutrition for at risk children in our community.
2. Kilimanjaro Water Race
On June 9th all three of our locations were involved in the Kilimanjaro Water Run, a race put on by Grace Fellowship Church in Titusville. The race was the first event in a series of fundraisers which are currently raising money to provide a clean water source for the Moshi people group in Tanzania. We were able to help sponsor the race, and two of our doctors ran it!
3. Donations and Product for Ministry Leaders
Throughout the year, we we able to donate over $2,000 to pastors and missionaries in need, as well as giving away hundreds more in product by providing contacts and glasses for ministry leaders.
4. Donated Drops to Community Servicemen
This past fall, we enjoyed donating artificial tears and lubricating drops to our policemen and first responders, with the hope that they will be useful for people who experience crises or accidents.
5. Abraham Project
We've given over $8,000 to the Abraham Project, which is a Christian, non-profit organization located in Villas de Ayarco, Costa Rica. Dr. Adsit and Kim have been involved with the Abraham Project for several years, and are impressed by their love and dedication to caring for their community. They've built friendships with members of the ministry team there through several mission trips they've taken, and plan to continue investing in the Abraham Project for many years to come.
6. Multiple Glasses Donations
 We all love when we get to make glasses for people in crisis or who are just facing hard things in life, and we got to do so for several patients who were in particularly difficult situations this year. Every time we're able to bless someone in this way we all get excited and are reminded – this is what we're all about. 
These amazing things are just the beginning of all that we hope to accomplish. This transition year was challenging but awesome. We thank God and all of you who have partnered with us for making this a reality. We're a practice with purpose, and we can't wait to see what next year holds!!