Meet Our Staff: Krissy Davis A.K.A. "Awesome"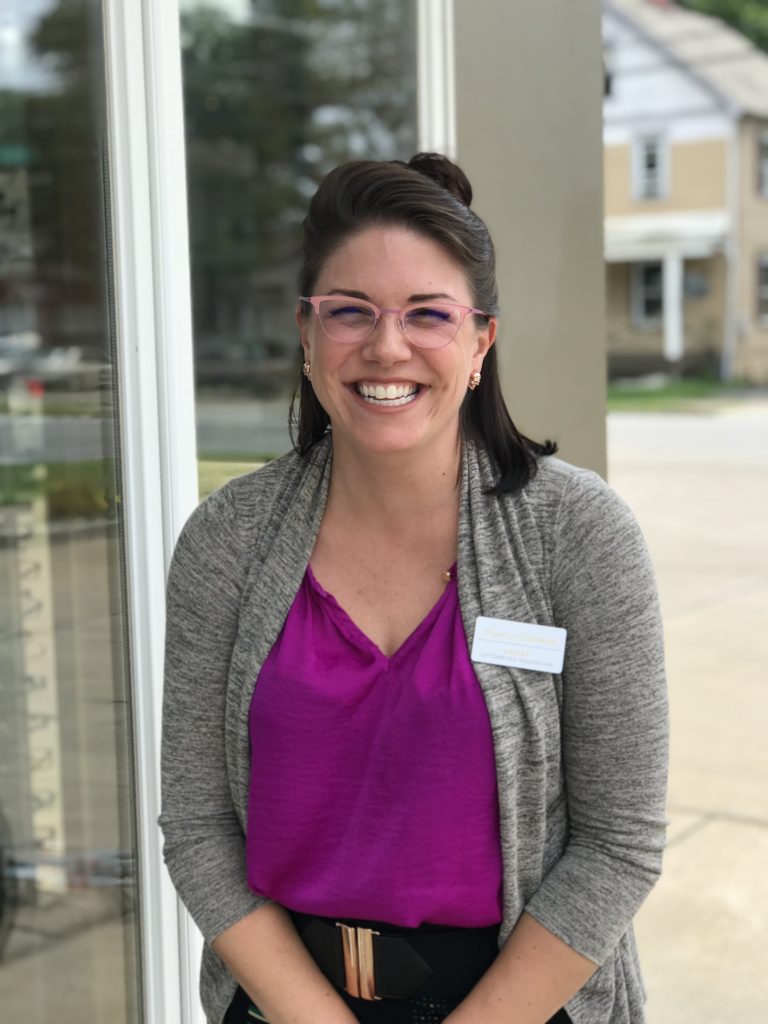 Name: Krissy Davis
Position: Technician
Where are you from originally? 
Pittsburgh, PA
When did you start working at VS Meadville? 
July 2014
What are your interests outside of work?
Cooking, camping, and my family
What is your favorite task during the workday?
I like being a part of helping people maintain their eye health.
Who is someone you aspire to be like and why?
My mother – because she is one of the coolest people I know! She's been the best mother I could ever ask for, and I can only hope my daughter looks at me they way I look at her.
Where would your ideal vacation be?
Somewhere warm, near the water, and off the grid.
What's your favorite place to go/ thing to do in our community?
I love going to Voodoo Brewery.
What do you feel is your greatest strength that you bring to the workplace?
When I'm here I'm in work mode – my strength is my work ethic and efficiency at getting tasks done.
Name one exciting thing about your life right now:
My daughter just started second grade, and she's my favorite person on the planet.
What is the best thing about working at Vision Source Meadville?
Being part of a practice that wants to do more than just provide eye care. I'm really honored to work for someone who wants to do all that Dr. Adsit and Kim are trying to accomplish. It gives me a sense of purpose at my job.