Visions Of American History: Breakfast At Tiffany's Gave Us More Than Just Amazing Sunglasses Style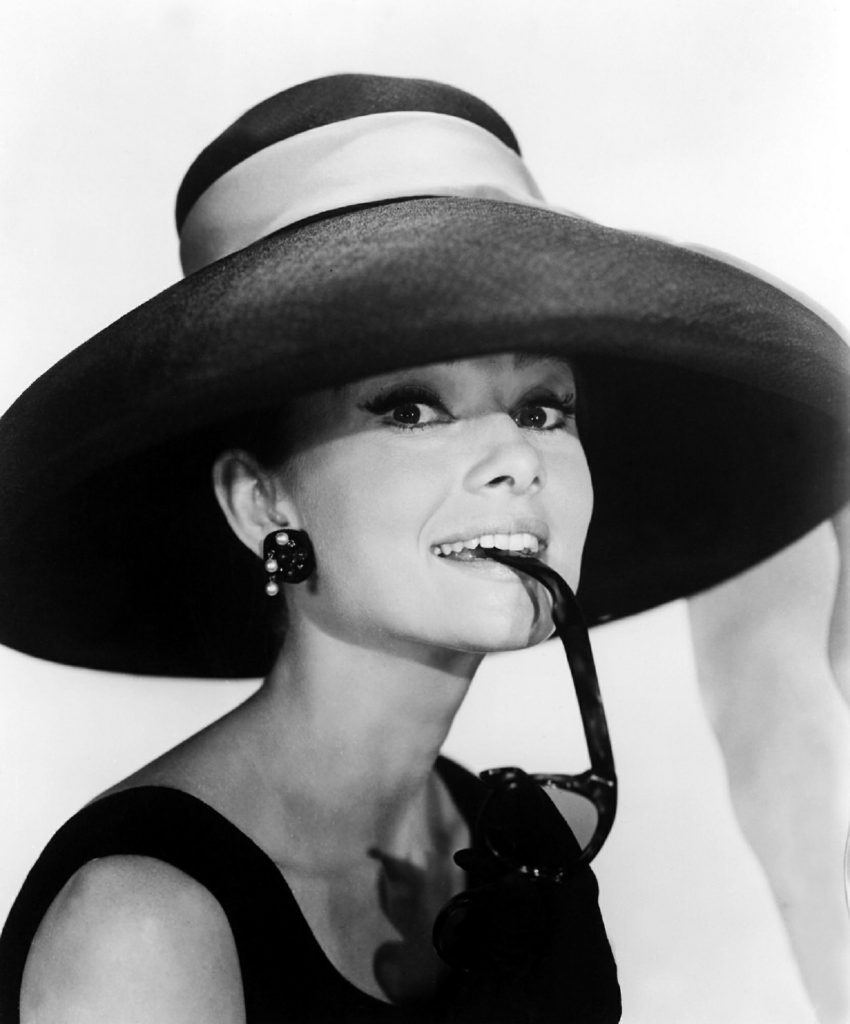 Breakfast At Tiffany's: The Movie That Brought Us Holly Golightly, The Girl America Will Never Get Over
Can any woman or girl forget the first time she had the cinematic experience of watching "Breakfast At Tiffany's"? Will the nation ever forget how Holly Golightly stepped onto the scene and gave us an icon of feminine class, elegance, and free-spirited individuality?  Can her style be matched or her grace repeated? Can we ever get over the comedic and heartfelt story of her realizing that Paul was a safe place where she could be herself and be loved?
Holly Golightly voiced the hilarity, naivety, insecurity, and desire of young girls everywhere trying to figure out who they are going to be.
Though "Breakfast At Tiffany's" was not Audrey's first film, it was by far her most popular and successful one, solidyfing her already acclaimed reputation here in the U.S.,gaining her a fourth Academy Award nomination and tying her to the name Holly Golightly forever. After this film, Audrey had us, hook, line and sinker.
But while visions of stylish Holly eating her danish at Tiffany's, singing "Moon River" in her window seat, sliding her legendary sunglasses down her nose to peruse Paul's lover, and chasing Cat through the streets of New York are burned into our minds, none of these scenes compare to the lovely woman Audrey Hepburn was herself.
The Woman Behind The Sunglasses
Audrey Hepburn was not born here in the States, but her values and the statement she made in her personal life align with the heart of America. "Breakfast At Tiffany's" and her other famed works didn't just bring us an actress to admire, they gave us the gift of getting to know a remarkably inspiring woman.
Audrey concerned herself with noble causes from a very young age. Her childhood was filled with heartache. An article discussing her early life describes in more detail how her family was abandoned by her father, her brother forced into harsh labor by the Nazis, and she and her mother almost starved to death during the Nazi regime when their home, Holland, was inhabited by Hitler's forces.
During this time the joy of her life was dancing; the young girl and the rest of her company would perform secret ballet shows to raise money for the Dutch Resistance.
The same article states, "She was also able to provide private lessons to children at the age of 13, earning much-needed survival money for her family. Even so, it was not enough. The lack of nourishment weakened the child dancer enough to cause her to stop dancing temporarily. Now, collapsing with stark hunger, she delivered messages for the Resistance in the streets, relying upon will-power alone."
The woman behind the sunglasses that stood in front of Tiffany's in the opening scene of one of America's most beloved movies was obviously no stranger to heartache, and these childhood events affected her and contributed to her character as a person throughout the rest of her life.
Audrey Hepburn Left Her Mark
In the midst of her fame, Audrey set her career on the back burner to attend to her family and the needs of her two young sons. She was a firm believer that a woman can grow more and more beautiful as time passes through the way she expresses her heart, and her giving spirit proved this true. In her later years, she dedicated herself to supporting and working with the United Nation's children fund. Her labors are described by one article:
"Hepburn's most significant work over the last two decades of her life was not captured on film. Named a special ambassador for UNICEF, the United Nation's children's fund, in 1988, Hepburn traveled extensively raising money and awareness for the organization. Her UNICEF field trips spanned the globe, from Guatemala, Honduras, Venezuela and El Salvador, to Turkey, Thailand, Bangladesh and Sudan. In addition to field work, Hepburn was an eloquent public voice for the organization, testifying before the U.S. Congress, participating in the World Summit for Children and giving numerous speeches and interviews about UNICEF's work. In 1992, she was awarded the Presidential Medal of Freedom."
Another article tells us why she was so invested in this particular organization. "UNICEF was the foundation that actually helped thousands like Audrey during WWII, she is quoted saying, 'I can testify to what UNICEF means to children, because I was among those who received food and medical relief right after World War II, I have a long-lasting gratitude and trust for what UNICEF does.' "
The Woman Who Inspired The World
It's no surprise that Audrey has inspired people worldwide, both in the fashion and and entertainment circles as well as humanitarian ones. Her kindness, joy, elegance, class, and heart give us something to aspire to.
"As you grow older you will discover that you have two hands. One for helping yourself, the other for helping others." -Audrey 
Want to imitate Audrey's look? We have some sunglasses that are similar to Holly Golightly's style and we  think she'd approve of them. Come in and try them on!