Meet Our Staff: Rilee Kasbee A.K.A "Riles"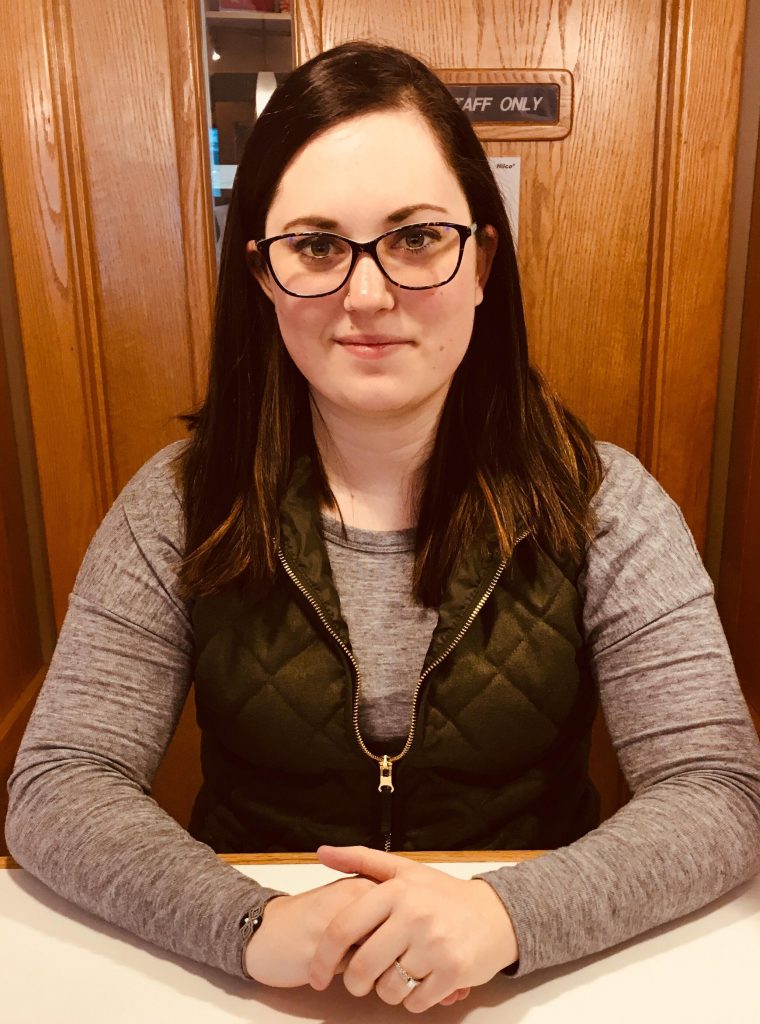 Rilee Kasbee
Position: Optician
1. Where are you from originally? Cochranton, PA
2. When did you start working at Vision Source Meadville? June 2017
3. What are your interests outside of work? I like to hunt and fish.
4. What is your favorite task during the work day? I like explaining the benefits of different products to people and knowing that I am helping them.
5.  Who is someone you aspire to be like and why? My dad. He is an independent guy, but he is down-to-earth at the same time, and really cares about other people.
6. Where would your ideal vacation be? I love the beach but I also love the mountains, so that's hard to choose – somewhere where the two are combined! Maybe Hawaii.
7. What's your favorite place to go/thing to do in our community? I shoot my bow out at Indoor Outfitters quite a bit. And Cody, my fiance, and I like going to the Movies alot.
8. What do you feel is your greatest strength that you bring to the workplace? I like to smile, and I really like taking care of patients. I take a personal interest in them.
9. Name one exciting thing about your life right now: I recently got engaged! It was a pretty cool day because we were fishing. I caught a huge fish AND Cody put the ring on the end of my line. I saw it when I reeled it in.
10. What is the best thing about working at Vision Source Meadville? Probably that I get to help and serve many people in the community each day.