Products We Love: Why Ray-Ban Will Always Have Our Hearts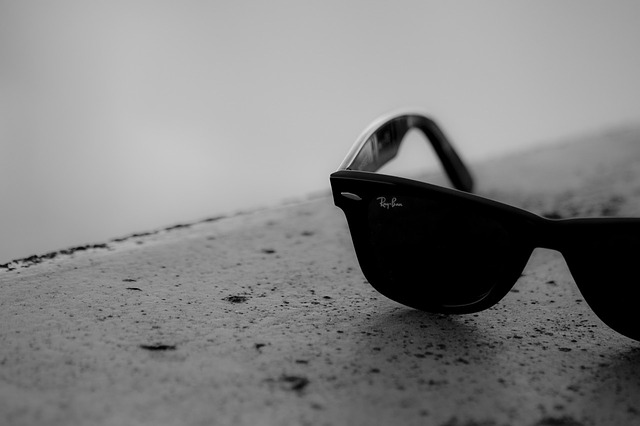 Of all the sunglasses brands out there, none is more famous than Ray-Ban, and with good reason, we think! Since the 1930s, Ray-Ban sunglasses have been a cultural icon of American life. We still love them today, and here's why:
Ray-Ban Represents A History of Style
From feelings of folk rock with Bob Dylan, to James Dean's symbol of boyish rebellion, all the way to Audrey Hepburn's life of elegance and class, Ray-Ban sunglasses have been adopted as the standard of cultured sunglass style. Ray-Ban really exploded as a company when they came out with their frame 'Wayfarer' following World War II. This style "featured a thick plastic frame in contrast to the thin metal frames seen on other models. The Wayfarer was an instant hit in Hollywood and the world of celebrities, with the likes of style-icon James Dean adopting the glasses as part of his look. At this time, Hollywood was starting to heavily influence what people wore, which saw Ray-Ban turn from a practical brand, delivering products for use in industrial and military applications, into the latest must-have fashion brand."
Ray Ban Brings People Together
Like other brands we love, those of us who have Ray-Bans want to talk about them! They represent so much more than just sun protection or great ophthalmic frames. They mean fashion, history, community, and culture.  Like apple pie and baseball, Ray-Ban eye wear has become a deep-rooted part of our American living and self-expression.
Ray-Ban Provides Comfortable, Fashionable, and High Quality Sun Protection
Ray-Ban isn't  just the brand of the rich and famous. Along with being the 'it' brand of eye wear, Ray-Ban provide high quality frames and lenses. They offer sunglasses as functional as they are fashionable, and will give you the protection you need from harmful UV rays.
Ray Ban Is An All-American Story
Although Ray-Ban has become a worldwide brand, it was originally designed and manufactured in the U.S.A. for American pilots.
"With advances in technology in the 1930's, military aircraft were able to reach much higher altitudes, exposing pilots to different conditions than those they were used to. These new conditions brought with them new problems. Pilots were complaining that glare from the sun, once above the clouds, was causing them to feel nauseous and giving them headaches.
It was these complaints that prompted a US Army Air Corps Lieutenant General to approach a New York-based, medical equipment company named Bausch & Lomb. He asked them to design a set of glasses specifically for aviation, which would deflect glare at higher altitudes. After releasing a prototype with plastic frames and green lenses called the 'Anti-Glare', the design was remodeled with metal frames and re-branded as 'The Aviator'. It was at this point that Ray-Ban was born. This new anti-glare eye wear went on sale in 1937, garnering huge interest from the general public and pilots alike."
 Ray-Ban Just Can't Be Beat
So there you have it. Ray-Ban was originally designed for our military, made famous by Hollywood, and adopted by the public everywhere. Their style and functionality make them a classic, and an obvious choice for anyone looking for great eye wear. There are lots of different lifestyles, but Ray-Ban fits them all.
Here at Vision Source Meadville, we think Ray-Ban sunglasses are the forerunners of sun protection. We love both sporting them ourselves and providing them to the community – so stop in to take a look!